Customer Memo
To record information about a customer select the Memo tab located at the top of the customer screen. A memo dialog box will be displayed where you can enter text.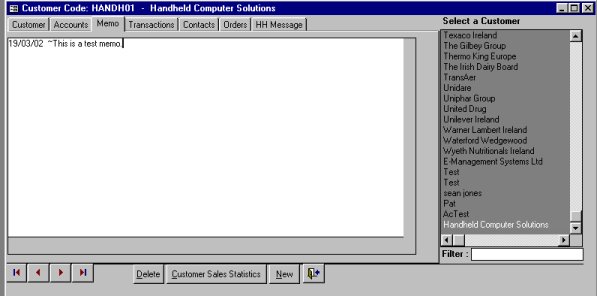 Take care not to overwrite existing data unless you wish to. To erase the contents of a memo, highlight the area and press the Delete button on your keyboard.
#TIP Add new items to the top of the screen and leave 2 carriage returns to allow users to see the newest comments first. Always try to date your comments.